Since the wave of YouTube success in the 2010s, the app has seen a bit of a falling off of late. Though many of this generation grew up following YouTubers, people seem to have forgotten about the hype culture surrounding those cult followings. While it may not be as popular as it once was, YouTube still has much to offer in terms of content, so VALLEY has compiled a list of both old and new YouTubers that keep us from deleting the app.
Comedy
We wanted to start off the list with a side of YouTube that everybody can get behind – because who doesn't like to laugh? Comedians have been very popular on YouTube over the past few years, especially when it comes to commentary videos like the ones made by these creators.
Cody Ko & Noel Miller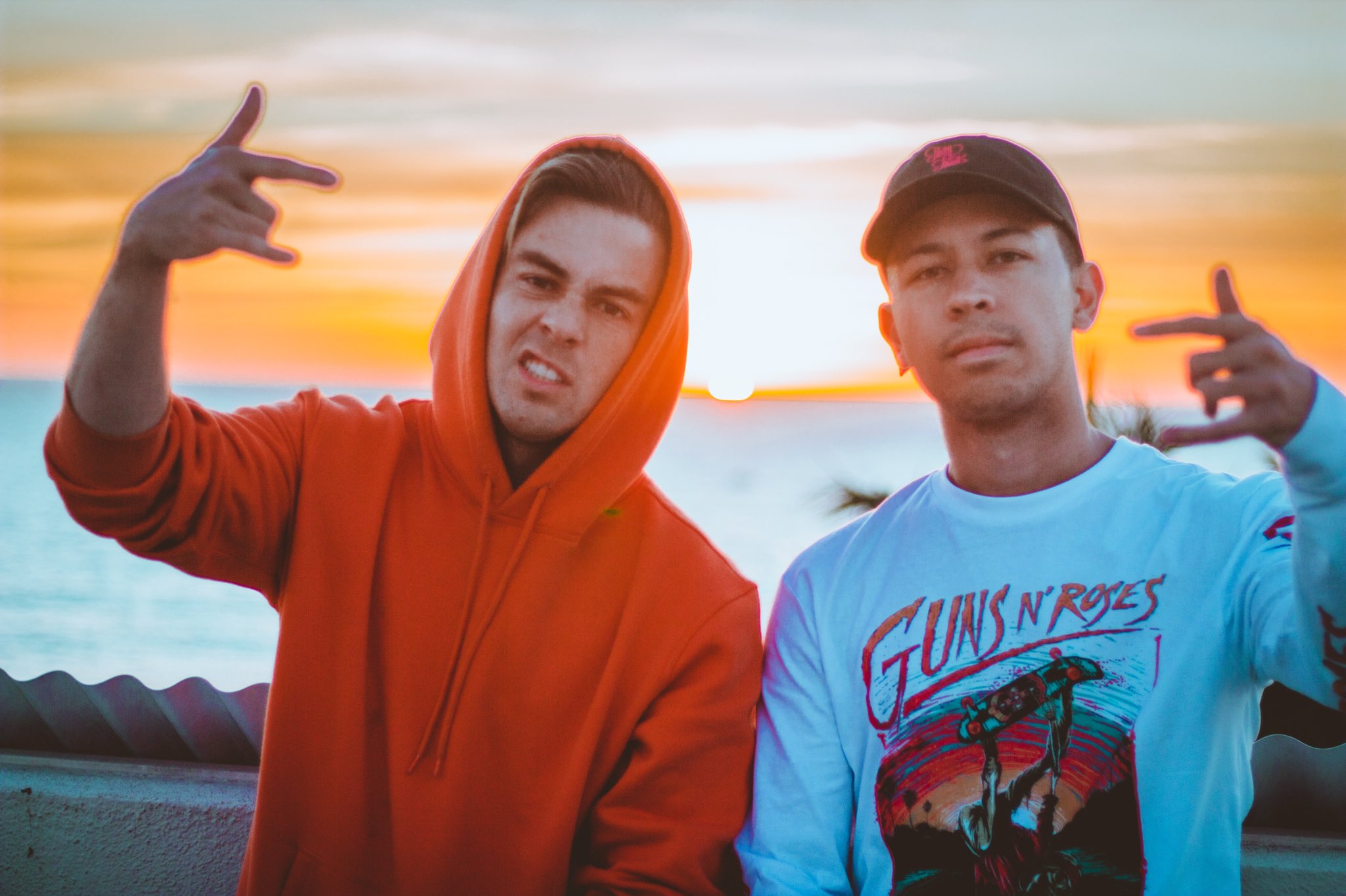 Though they each have their own individual (and very funny) channels, Cody Ko and Noel Miller are a pair that is simply unmatched. From their joint reaction videos on Cody Ko's channel to their weekly podcast and even a music career; the two have found success in every venture they've had.
Did You Know: The two had a stop on their tour at the State Theatre in 2019, and Penn State's Student Programming Association hosted an interview with Cody Ko earlier this year!
Kurtis Conner, Drew Gooden & Danny Gonzalez
Another set of comedic geniuses, Conner, Gooden and Gonzalez all have their own channels, with a combined total of more than 10 million subscribers, but are so hilarious when they come together. The three are former Vine stars now known for their hilariously accurate reaction and commentary videos (which get millions of views) and even went on tour together in 2019.
Beauty
The beauty community on YouTube has been through quite a few controversies in the past few years, and it gets very exhausting having to keep up with it. Because of that, a lot of smaller creators in the beauty genre have seen a rise in viewership, as they keep a focus on makeup and fashion rather than drama between creators.
Carli Bybel
Again, it can be difficult to find an unproblematic beauty guru on YouTube these days, but Carli Bybel defies the odds. She's been making videos in the beauty community long enough to be considered one of its original creators, and has been vocal about wanting to stay far away from the drama associated with the beauty side of YouTube.
Kelsey Simone
For fashion inspiration, look no further than Kelsey Simone. The 21-year-old is based in New York City, and has been making videos for more than five years now. She is best known for her lookbook videos, along with her fashion advice and how-to videos, and was even a finalist for a Shorty Award in 2019.
Bonus: She has one of the most aesthetically pleasing Instagram feeds we have ever seen, so if you're looking for some inspiration on that level, check her out @k.els.e.y!
Lifestyle
Lifestyle is a pretty widely-encompassing descriptor, mainly because it is a category for videos that don't really belong in any other categories. On this list, we have a creator from the productivity side of YouTube, a famous teenage vlogger and a longtime pioneer of the do-it-yourself improvement category.
AmandaRachLee
A few years ago, there was a huge rise in productivity videos on YouTube, and with that came the bullet journaling trend. AmandaRachLee has led YouTube's bullet journal community ever since, with over 2 million subscribers, almost 750 thousand followers on Instagram, and even her own bullet journal sales! Lee also creates a very welcoming and calming environment on her channel, with an emphasis on positivity that is sure to brighten your day.
Emma Chamberlain
You can't make a list of successful YouTubers without mentioning Emma Chamberlain. Though it has been a few years, Chamberlain is probably the most recent example of sudden success on YouTube, and became a household name in a matter of months. Now with almost 10 million subscribers, more than 1 billion views on her channel, her own coffee company and merch line; Chamberlain continues to keep herself and YouTube relevant with each and every vlog she posts.
LaurDIY
LaurDIY has been a member of the YouTube community for so long now, you were probably following her in middle school. And don't worry – she's still around – making a variety of trendy and interesting videos for her 8 million subscribers. Whether you're looking for a thrift flip, clothing tutorials or just some fun crafts, LaurDIY has got it all!
Gaming
Though it may not be everybody's cup of tea, there's no denying the influence the gaming community has over YouTube's success. Aside from musicians' accounts, gamers have led the list of most-subscribed-to YouTube channels for years.
Pewdiepie
Pretty much the O.G. gaming YouTuber, Pewdiepie has the second-highest number of subscribers on YouTube (after notoriously facing off against T-Series a few years ago). Still going strong in his eleventh year on the platform, the 31-year-old Swede was named one of the 100 most influential people in the world by TIME Magazine in 2016, and has amassed more than 27 billion views on his channel.
Pokimane & Valkyrae
On the flip side, many fans and creators have been dealing with the effects of sexism within the gaming community of late, especially in regards to female streamers. Leading the discussion are roommates Pokimane and Valkyrae, with 6 million and 3 million subscribers, respectively. While Pokimane rose to fame on Twitch, and has even more followers there, Valkyrae has been exclusively tied to YouTube since January 2020. The two regularly top the trending page on YouTube, and are clear leaders within the new wave of gaming creators.
Do you still watch YouTube? VALLEY would love to know which content creators are your favorites, whether they were on our list or not! You can tag @VALLEYmag on Twitter and Instagram with your thoughts.
Related