When you think of the 1990s, a lot of things probably come to mind: Boy bands, campy chick flicks, Britney Spears, bead curtains, roll-on glitter, low rise pants and the grunge era, just to name a few. One of the most definitive aspects of the '90s, however, was the group of supermodels that took over the world and changed the face of the runway, couture and editorial fashion as we know it. Women like Naomi Campbell, Claudia Schiffer, Cindy Crawford, Kate Moss, were bigger "It Girls" than any singer or movie star of their time. Before the '90s, supermodels didn't possess the kind of celebrity they do now; you couldn't follow Twiggy or Iman on Instagram or subscribe to their Snapchat story.
While supermodels have always held a certain status, the models of the 90s were a new kind of celebrity the defined an entire generation, which led to the popularization of supermodels that we now know. Models of the '90s had an impact that was unlike anything anyone had seen before and influenced an entire era of trends; most notably, the taupe, mauve-y makeup look that swept the '90s.
With the surge of technology, media, and magazines targeted at young audiences, supermodels and high fashion were more accessible than ever. This signature brown makeup look was seen on every model at every show for nearly a decade, and with the sudden attainability that fans had to celebrities such as supermodels, this look was everywhere. Stars such as Denise Richards, Jennifer Aniston, Alicia Silverstone, Jennifer Lopez were dawning the look, as well as every teenage girl with a makeup brush.
The brown-based look was just a small fraction of the influence supermodels left on the world in the 1990s and for good reason. The neutral color palette was a soft way to contour and lift the face without being too harsh, and totally inspired the way we contour now. Worn by every celeb and fan alike, this look took over the early and mid-'90s. Lucky for us, this makeup look is going to be hot again this fall (yay!), and VALLEY has some tips and tricks to help you master it!
What is Soft Glam?
Soft glam, as we are looking at it here, is a makeup look composed of browns, taupes, beiges or any other shade that would be considered "natural" or "nude" to your skin tone. It focused primarily on carving out elements of the face, such as the cheekbones and eyes, to create depth and dimension in a way that looked natural. This look is all about strong shapes and contours that looked effortless and natural. The color palette should be monochromatic so the standout aspect of the look is your natural beauty.
The most crucial part of the look is the complexion, hence the name "soft glam". '90s soft glam is largely a matte look. Glowy skin or highlight wasn't typically done on the women who rocked it in the '90s, and it isn't used when recreated now. Dewy skin products aren't necessary for this look and aren't really what the look was about. A flawless, smooth, matte complexion is the key to nailing this look because it's meant to enhance natural features without distraction from a glowy or sparkly highlight.
Another major component of soft glam is a neutral lip. Sticking with the monochrome look, a brown or muted pink, mauve lip was the best way to stay on-trend. This was around the time overlining lips became trendy. Picking a color a little darker than the lips and drawing just a little over the line of the lip was key. After overlining with a darker color, picking a lipstick color a little lighter than the liner was all the rage. Gloss is a big no-no for this look; a matte or cream formula lipstick will give the exact effect you're going for.
How to Achieve This Look
So, how can you recreate this look at home? VALLEY has some recommendations for products and tools to use! (Go ahead. Draw on a mole a lá Cindy Crawford. You know you want to.)
One of the most critical aspects of this look is blending your makeup; the look is all about looking effortlessly natural. This starts with the tools you use and how you use them. VALLEY suggests starting by using a brush set with fluffy, dense brushes to blur out harsh lines. Blending your product in circular motions reduces creases, lines or patches in your makeup.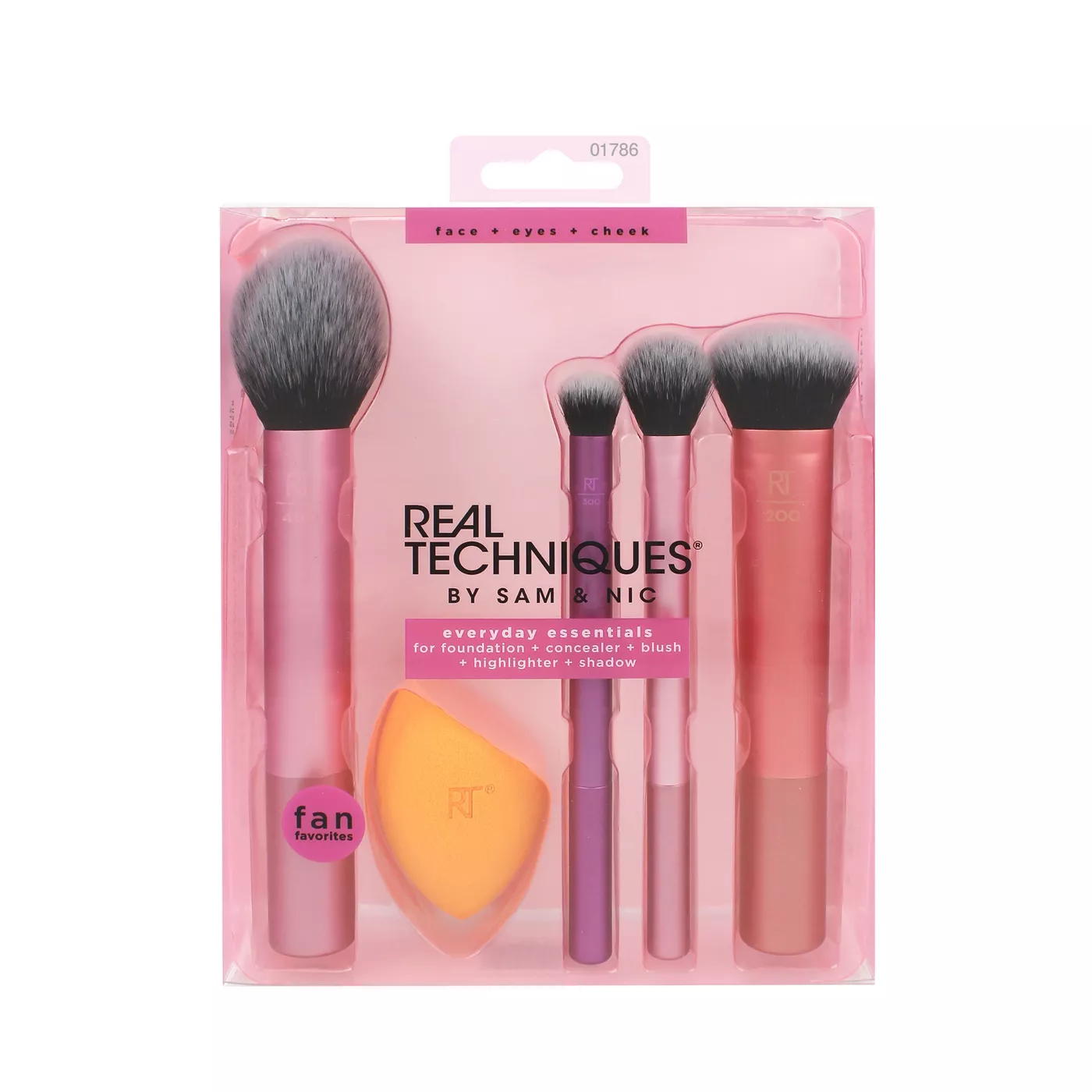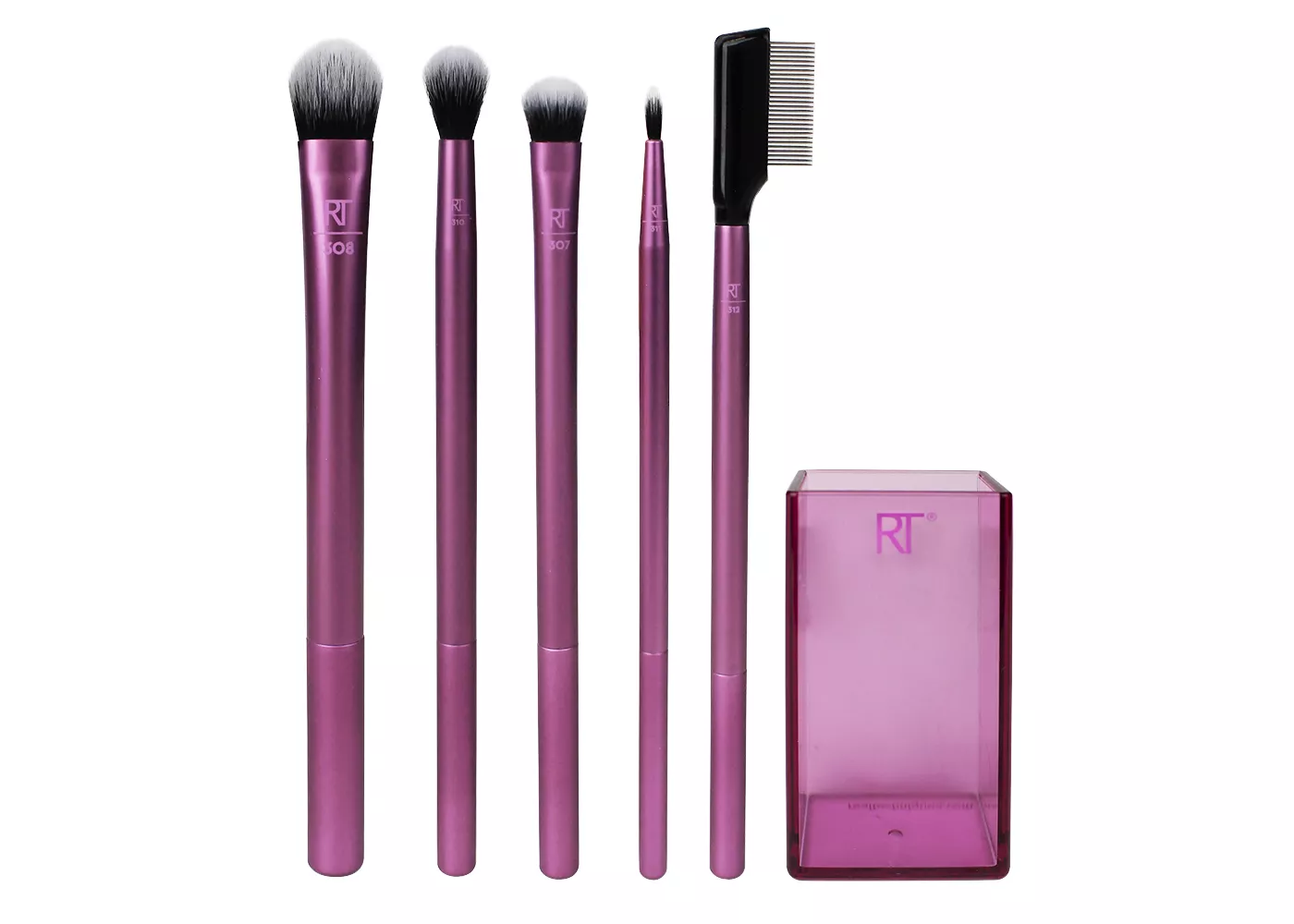 To prime your skin, you should use a primer to really grip onto your makeup and lock it in place. Since the look is matte, you can definitely use a matte primer to set the base for the rest of your makeup. VALLEY recommends allowing your primer to dry a little before applying some translucent powder on top of it to create a matte base on your skin and increase the longevity and wearability of your makeup.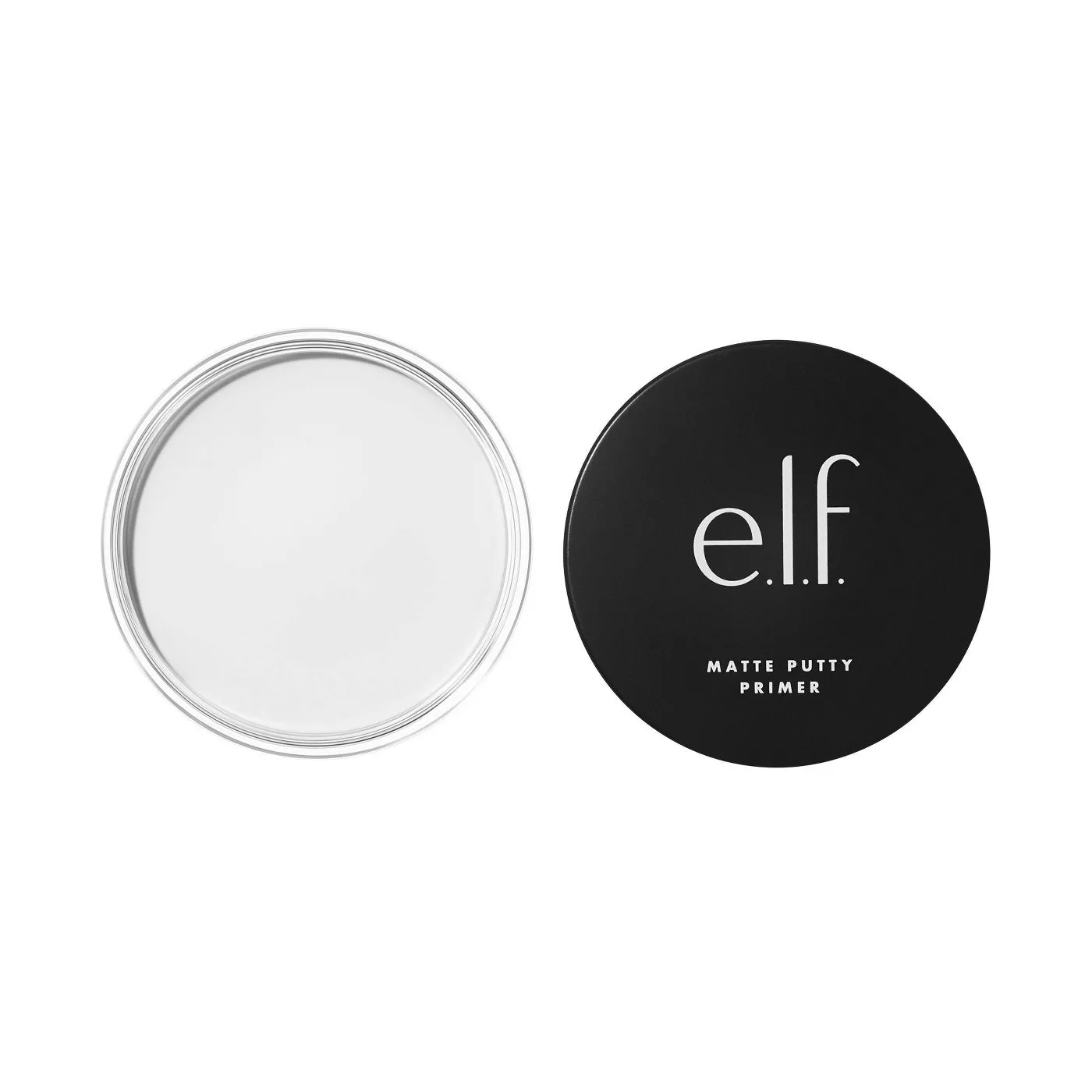 The standout part of this look is a flawless complexion. A matte, full-coverage foundation and concealer combo will give you the skin you're looking for for this look. VALLEY tip: When applying an undereye concealer, go in first with a shade that matches your skin or a color corrector before applying a shade one or two shades lighter than your natural skin tone to really cover any dark circles and create the bright undereye look we're going for.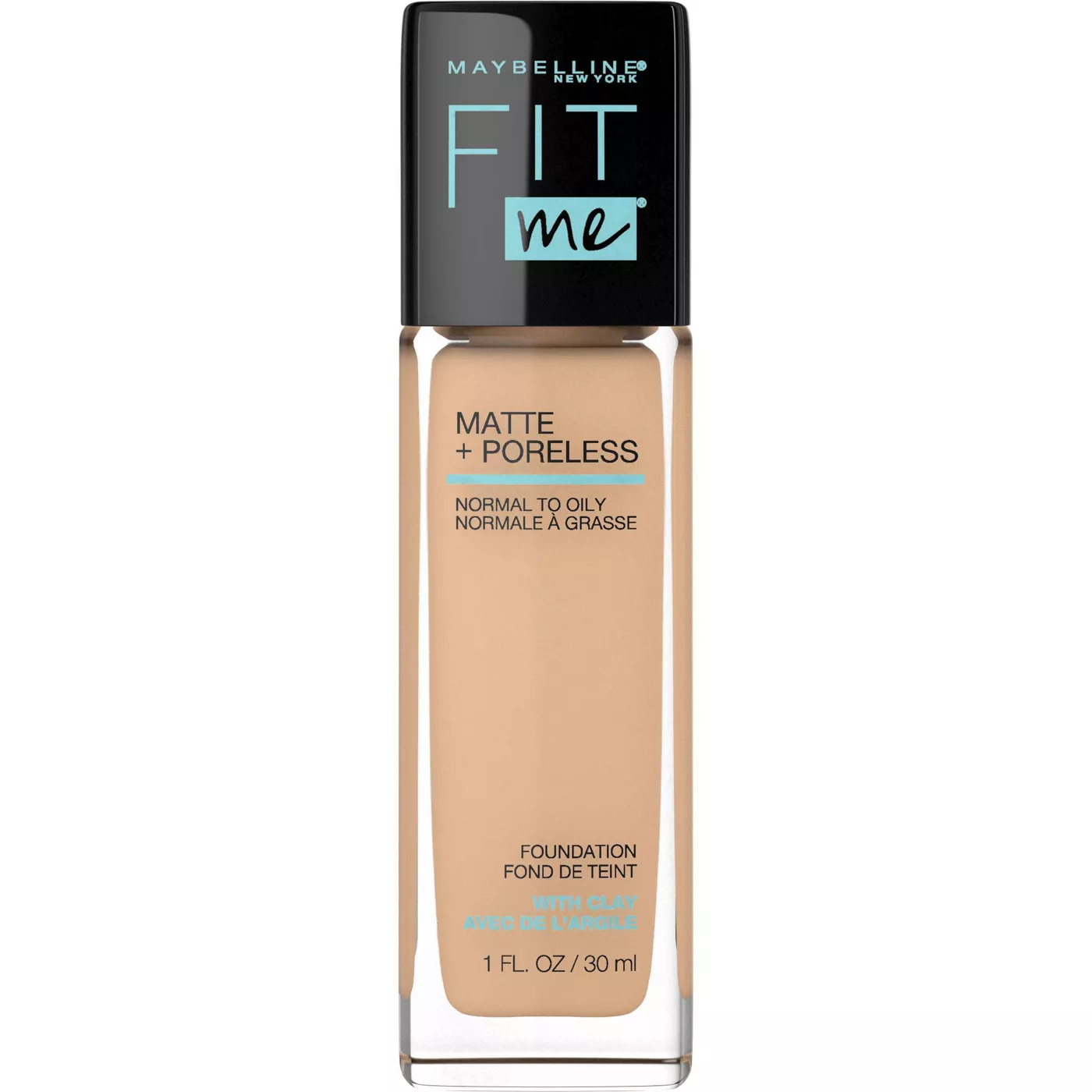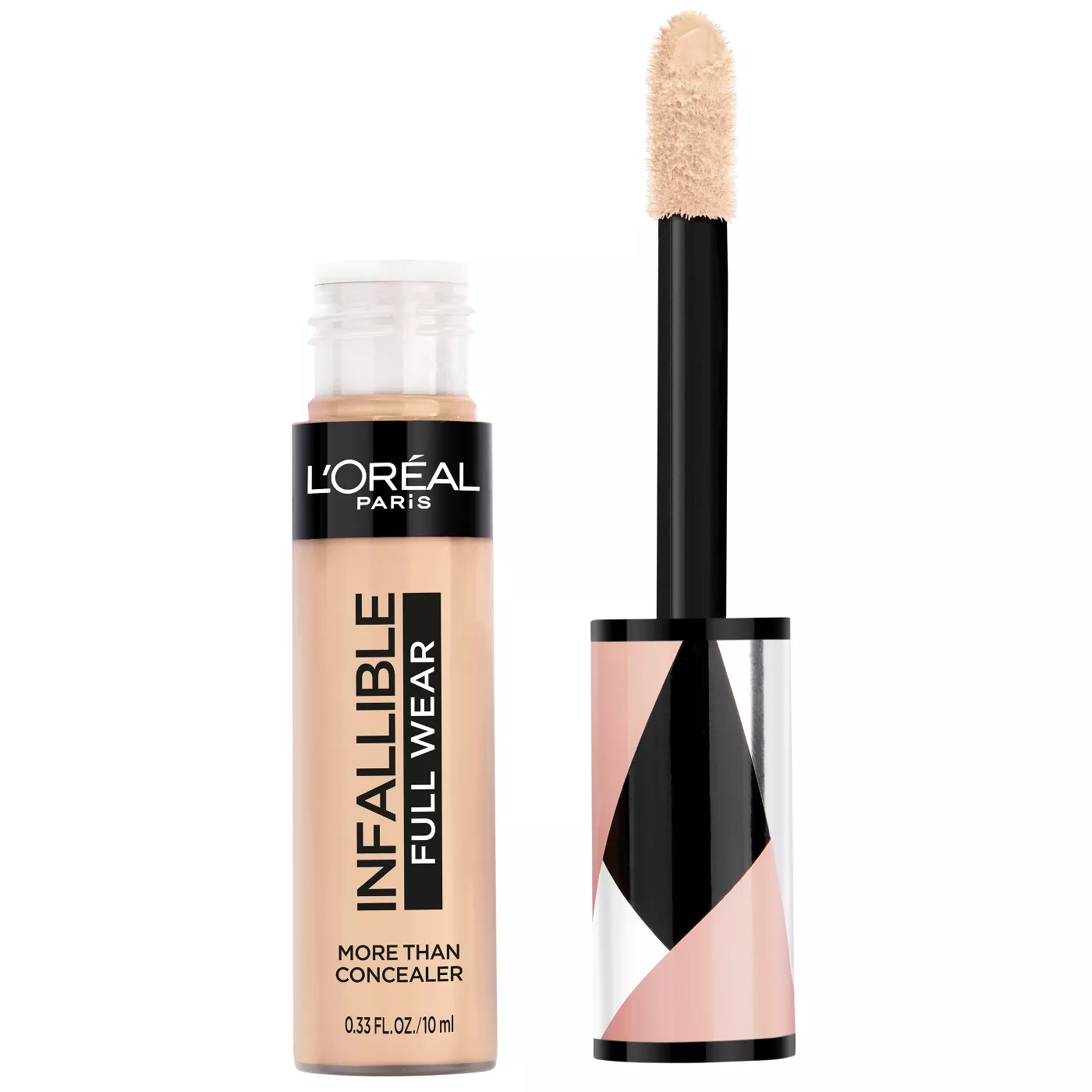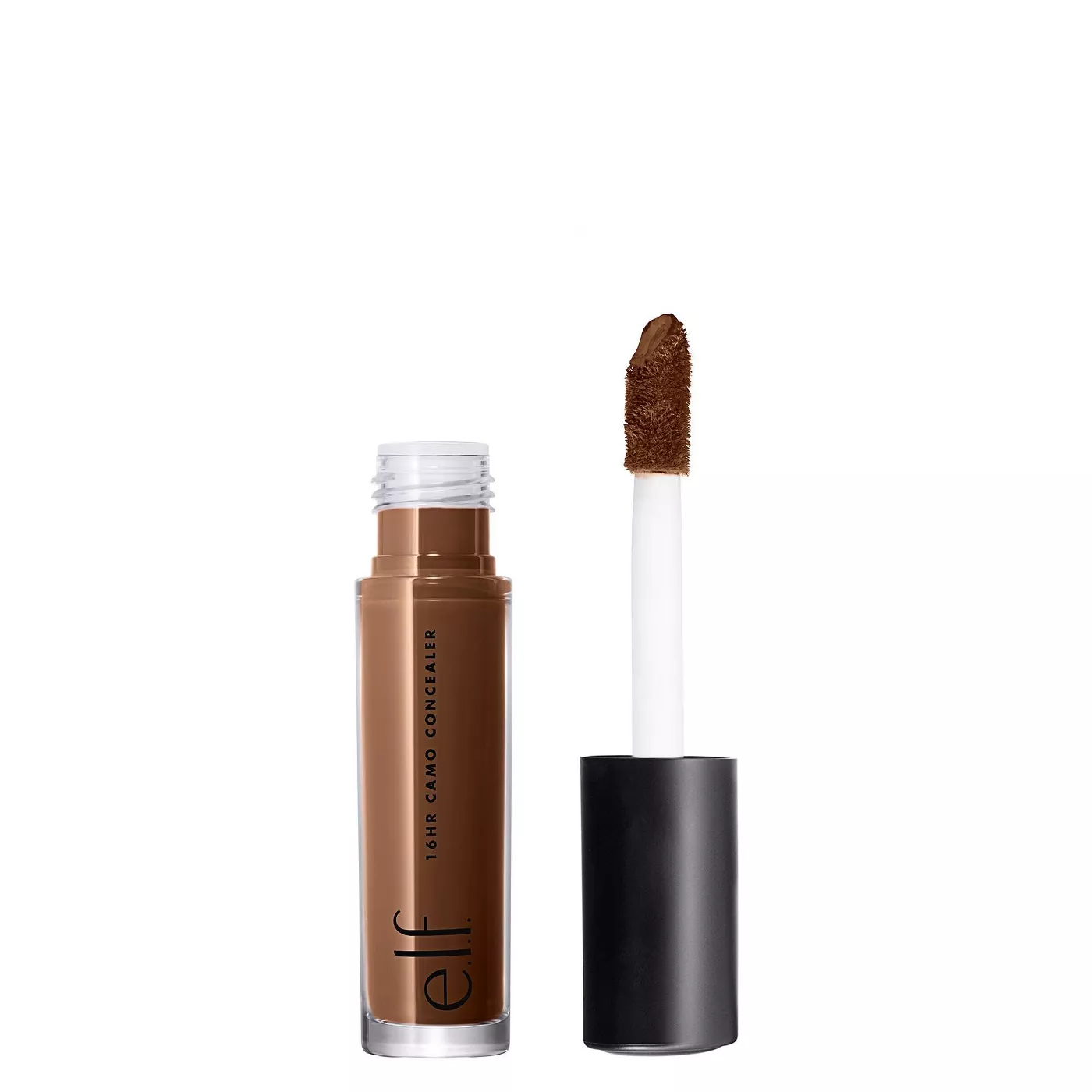 To really nail the matte finish, you'll need a setting powder to seal the deal. Whether you like a loose or pressed setting powder, VALLEY has some suggestions to lock your look in place!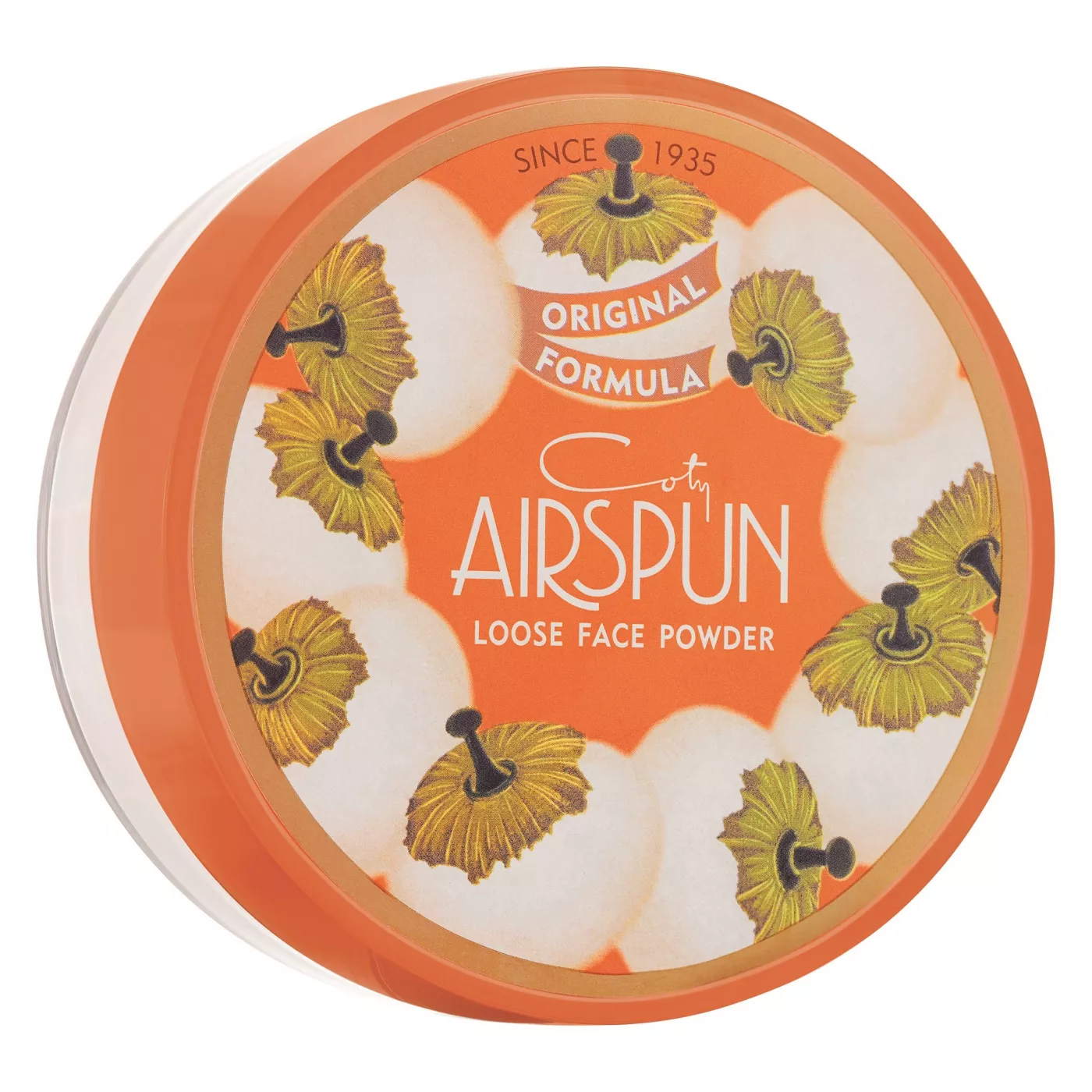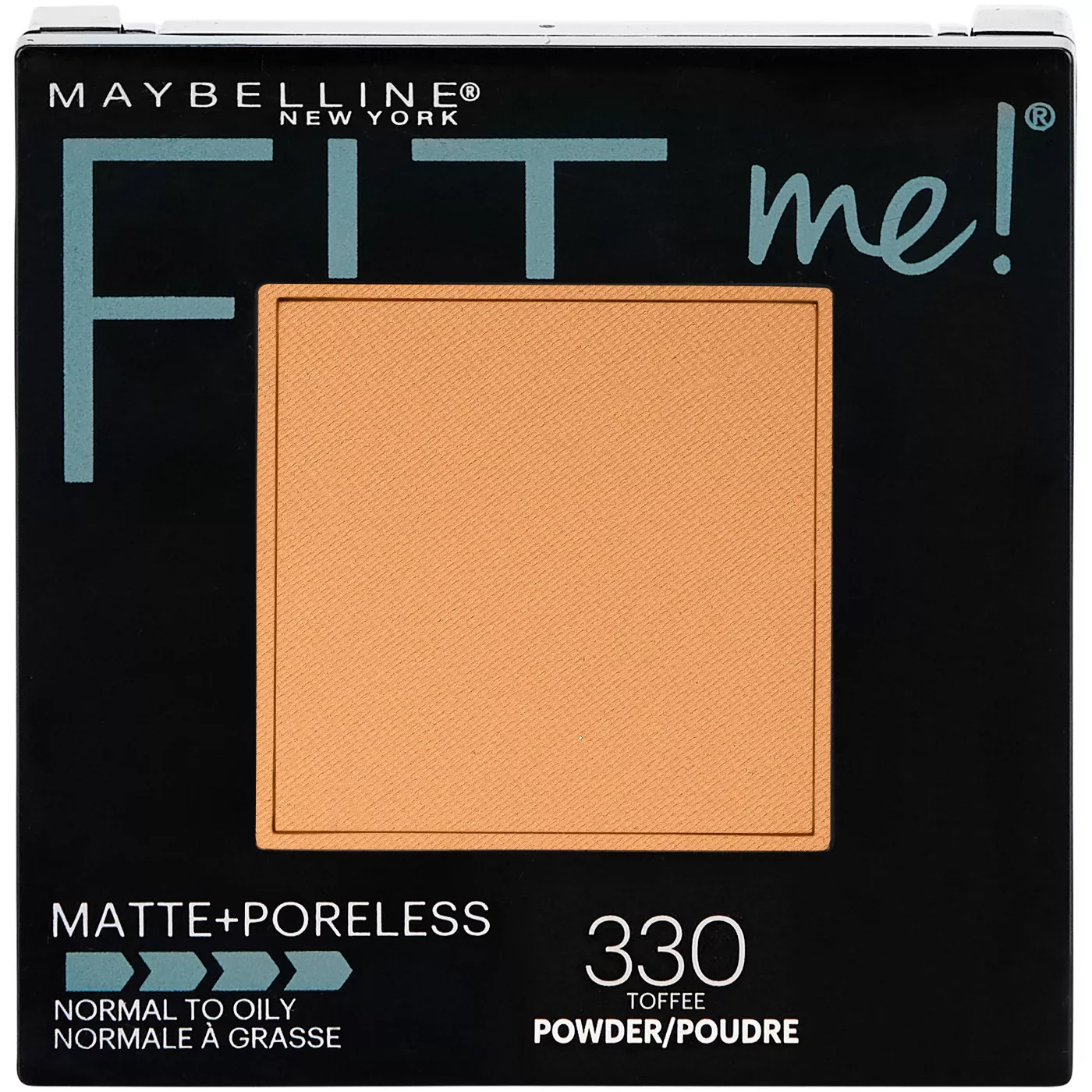 One of the most important steps of this look is contour; not bronzer. When looking for a product to chisel out your cheekbones, look for something without shimmer or sparkle. Bronzer is too glowy and shimmery for soft glam. A matte contour formula is critical to really recreate this look.
Blush isn't entirely necessary for this look. If you're going to use it, though, we recommend something with a taupe or mauve hue to stay in the color story of this look. Shimmery blushes will look out of place, but VALLEY has some suggestions for matte formulas to add a flush of color to your face!
The key to doing soft glam eyes is creating an overdrawn cut crease with a light beige or off-white that goes above your natural crease. When applying eyeshadow for this look, it's important to use browns that are natural to your skin tone. If you want to use a transition color to blend your shadows, try a muted mauve or pink (similar to the blushes that were previously suggested). Again, we're aiming to avoid sparkles, shimmer and glitter, so stick to matte shades. An everyday natural palette is perfect for this look, and you've probably already got one lying around. If you're looking for a new one to add to your collection, though, here are some of VALLEY's suggestions!
You can go ahead and skip the black-winged liner for this look. Soft glam wasn't about using a whole lot of liner on the lid at all (spare a little smudging for definition). To really bring the eyes home, try a white or nude liner in your waterline to accentuate your eyes and make them pop; this is critical to achieving the soft glam vibe. Top your eyes off with your favorite mascara or natural-looking falsies for some drama and your eyes are set!
The lips are another crucial part of nailing soft glam. Lips are typically overlined and on the darker side of neutrals that fit your skin tone. Try to stay away from glosses and lean more towards a lipstick with a creamy, satin finish or even a matte lipstick.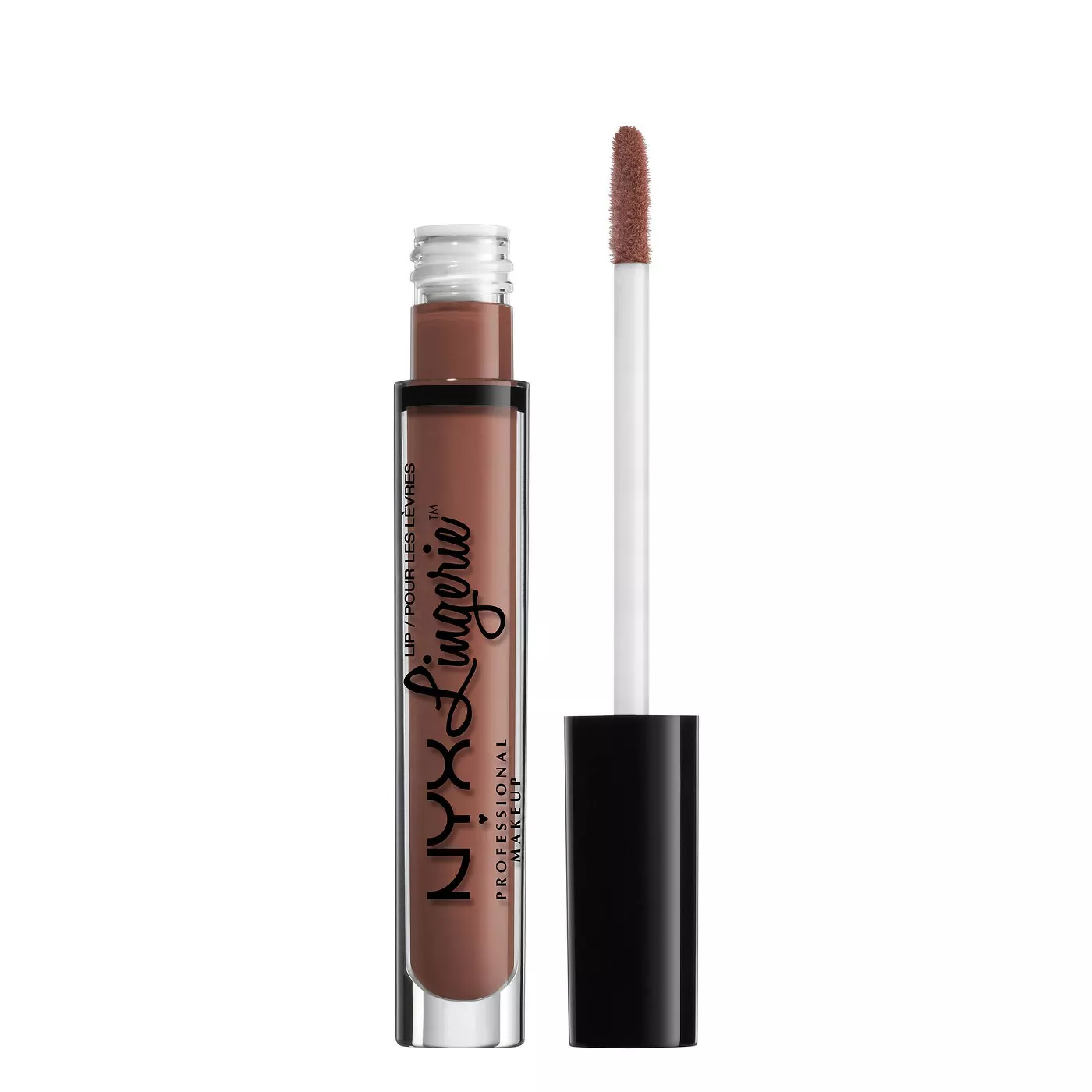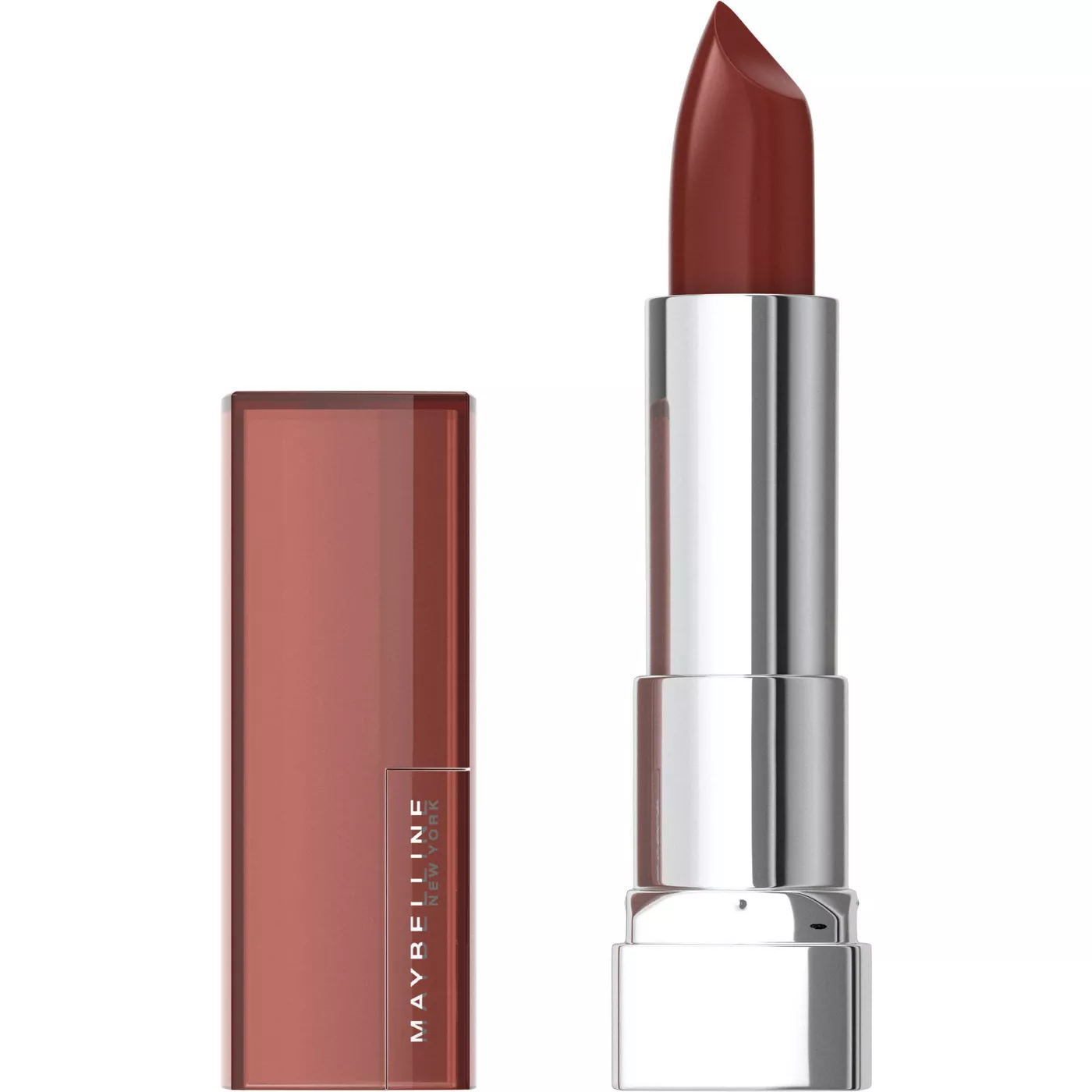 To seal your makeup, look for a matte finish setting spray to keep your makeup fresh and longlasting. VALLEY suggests spraying it on throughout the process of doing your makeup (after you've blended your foundation, right after finishing your eye look) and spraying it directly onto your brushes for a longer-lasting look.
Tutorials
VALLEY has compiled some makeup tutorials to show you how to get this look! From Youtubers like Jackie Aina to the makeup artists behind Maybelline, there is a tutorial for everyone to follow along to learn how to do the best soft glam beat. If you try out this look, post a picture and tag @VALLEYmag! Pair with a fluffy '90s blowout and have fun getting glam!
Tag or tweet @VALLEYmag with your best '90s looks!
Related