The weather's heating up and we're all is ready for it to stay that way! But what shoes should you wear if you want to show off your first pedi of the year? To prepare for the sunny spring days, VALLEY's got you covered with a sandal editorial to keep you from giving trashy flip-flop vibes if you don't have to.
When it comes to predicting the styles of the spring and summer, we have two words for you: platforms and mules. As shown in Oscar de la Renta's newest collab with Larroudé, the chunkier the sandal, the better. Try to steer clear from the safety of cork because this season is all about bright colors and even brighter patterns. Try these sandals from Urban Outfitters, or these cute sandals from Nordstrom.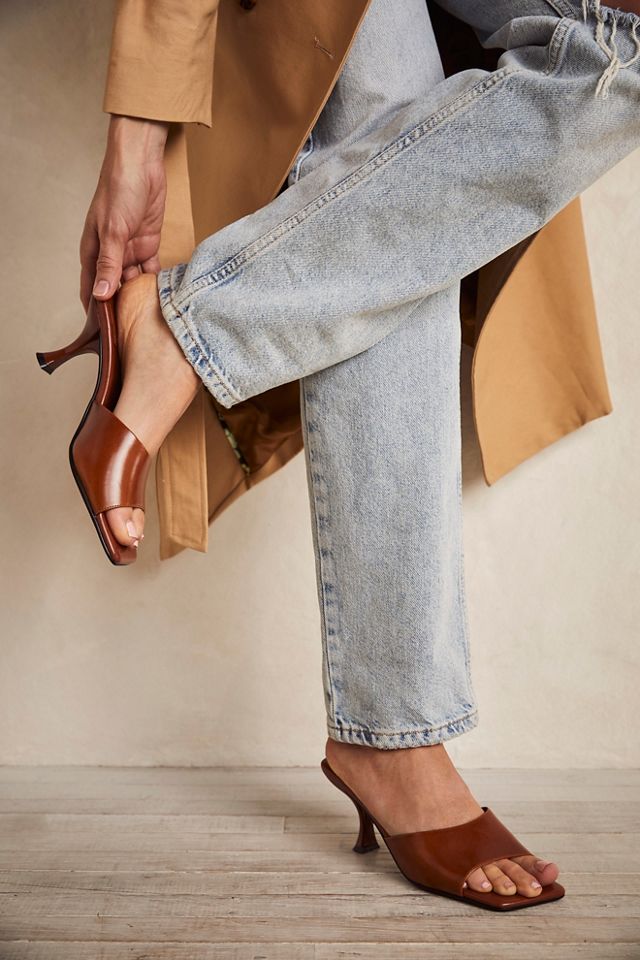 If platforms aren't for you, try a versatile pair of kitten heel-mule crossovers, which can be styled with outfits as fancy as night-out dresses or as casual as jeans and a crop top. Try this pair from ASOS or this more neutral option at H&M.
Another small heel option that's really on the rise right now is strappy heels. The Becka heels from Princess Polly are the perfect place to start with this trend, but if you want to go even more dramatic, Lulus has a yellow pair that can tie up to your calves for a bigger statement.
For those days where you really aren't willing to sacrifice comfort for style, you're in luck — slides are still in style and so are softer sandals! Brands like Ugg and Adidas have the classic comfy options, or you can go with pairs like this one from Nastygal that still maintain a chic look.
If you really aren't feeling the whole sandals and heels vibe, the trendiest look right now is color block or platform sneakers. Try the 237 from New Balance (which you can find in-person at Urban Outfitters), or the Sorel Kinetic Breakthru sneakers sold at Madewell. If you want more of a simple staple for your fits, everyone's got a pair of the go-to Converse platforms.
Want to show off your go-to kicks for the warm weather? Be sure to follow us, @VALLEYmag, on Instagram, and tag us in your submissions for our weekly Fit Check Fridays!
Related