As we all know, fashion always seems to come full circle. Check your mom's closest to see if she has any pieces from this summer's hottest trend — terry cloth. The fabric has made a comeback from the 80s and it looks like it's here to stay. All of our favorite stores have hopped on this new fad and are offering a variety of bikinis, co-ord sets and accessories to spruce up your summer wardrobe.
Hot girl summer also calls for hot girl weather. Since summer is in full swing we have to keep cool which calls for lighter fabrics. Terry cloth's quick-drying material definitely passes the vibe check for those super sweaty days.
Celebs have definitely sparked the uproar of terry cloth. Hailee Steinfeld and Hailey Bieber are a few icons who were spotted rocking the fabric. Both posted in Frankies Bikinis which has gained much popularity in the last few years. It is safe to stay they played a HUGE role in this terry cloth movement.
Here are some of VALLEY'S favorite terry cloth pieces on the market.
Sets
These super fun and comfy shorts are from Forever 21 — which also sells a multitude of other terry cloth material items. If you're trying to stay on trend and on budget, these are the perfect option. Nothing screams summer like a hot color and a co-ord set. You can style this with a cute pair of white sneakers, a hat and call it a day! Check out their website for the matching top!
Bikinis
Swimsuits and terry cloth…yes, please! This adorable pink and green trimmed bikini is a staple in your summer closet. Frankies Bikinis hopped on this trend and never said goodbye. They feature a huge collection of terry cloth suits that are sure to wow your beach crew. If you want to treat yourself a little, this is the way to go. Frankies never disappoints!
Accessories
Zara took terry cloth to a whole new level and granted us these amazing tote bags for a pool or beach day! The material and size are key for holding all your essentials and keeping them dry! You can even monogram your initials onto the bag! A definite essential for this summer!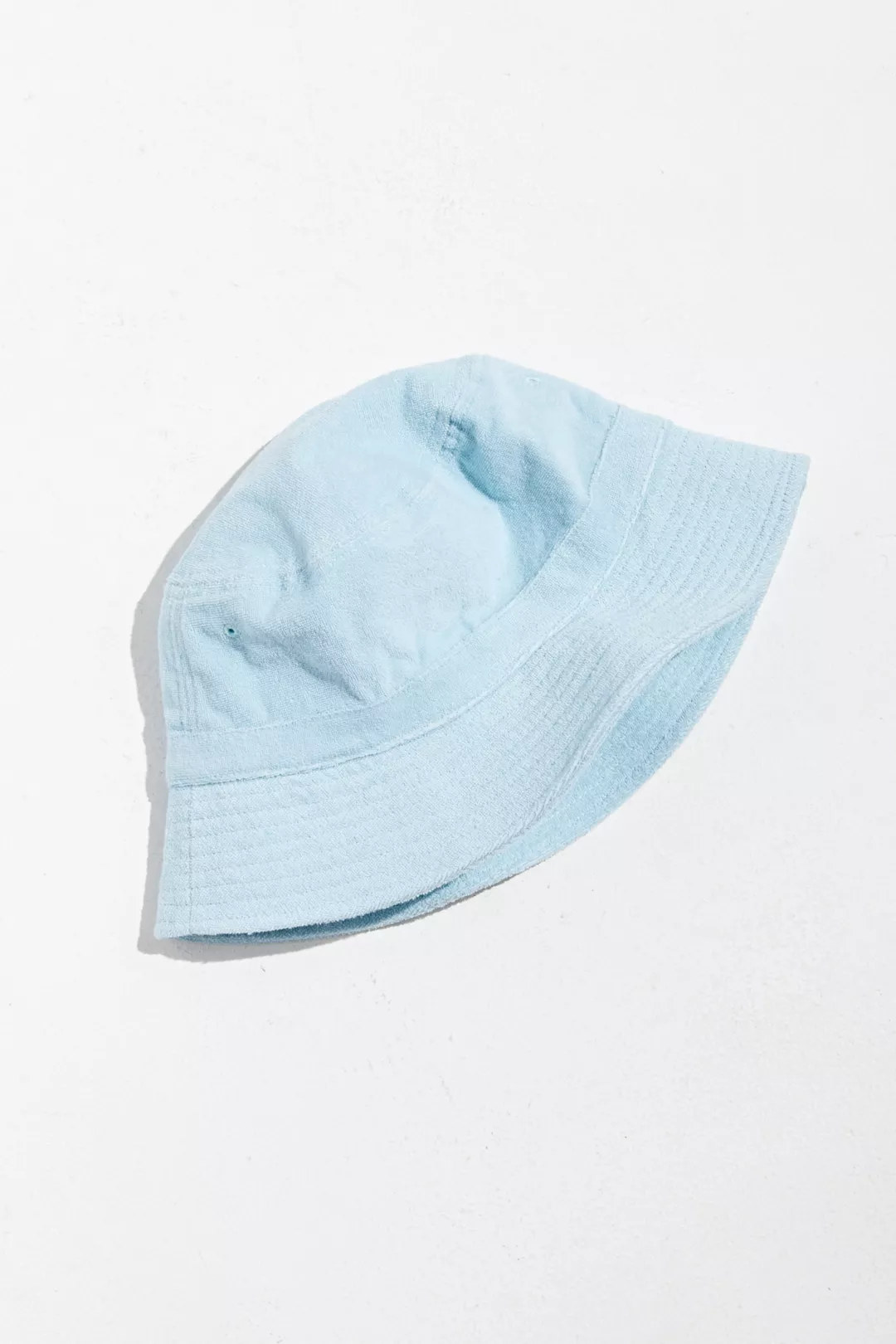 This bucket hat is VALLEY approved! Throw on this hat to level up any outfit. It could be worn to the beach or even just to the local coffee shop. Incorporating trends into your accessories are easy ways to spice up your outfits.
Tag us, @VALLEYmag, on Instagram with all your terry cloth fits!
Related