The music industry has seen a lot of controversy over the years and these past few months have been no exception. Well-known rapper Tekashi 6ix9ine and pop-rock singer Lana Del Rey in particular have been under fire by many fanbases due to their controversial and provoking social media posts.
6ix9ine vs Billboard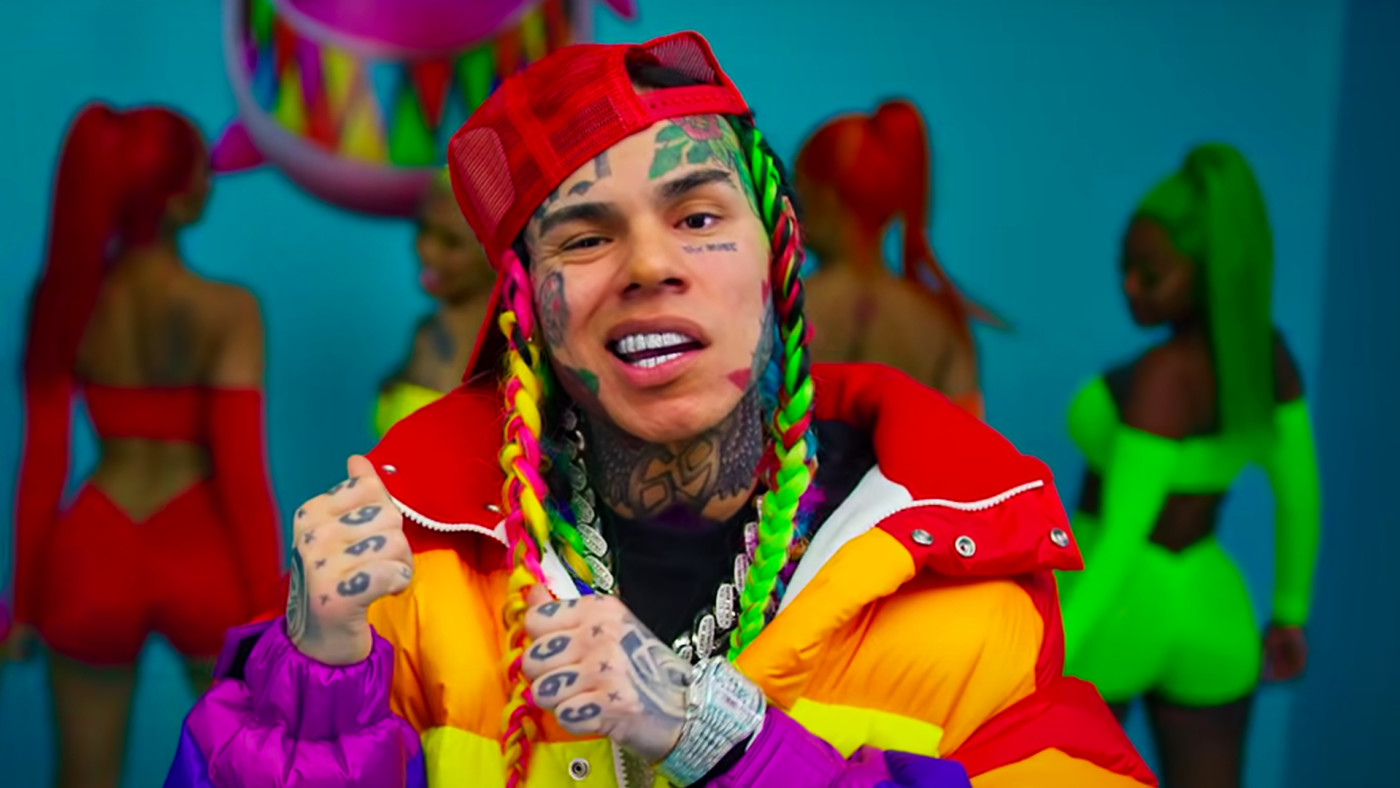 Following his release from prison just last month Tekashi 6ix9ine recently released his new rap single "GOOBA" to lead into his upcoming second studio album to be released in August 2020. Following GOOBA's release, Tekashi 6ix9ine accused Billboard of manipulating their Hot 100 chart since his song was beat out by Ariana Grande and Justin Bieber's "Stuck With U" and Doja Cat and Nicki Minaj's "Say So."
6ix9ine accused Billboard by posting a video on his Instagram account showing him scrolling through a music chart forecasting site and pointing out that "Stuck with U" jumped from Number 5 to Number 1 overnight. "I want the world to know that Billboard is a lie. You can buy No.1s on Billboard," 6ix9ine says in one of his videos titled "Billboard caught cheating."
6ix9ine goes on to state that Justin and Ariana "purchased half of those plays with six credit cards and when we asked where those six credit cards linked to, Billboard said we can't disclose that information" also going on to state that Jay-Z and Nicki Minaj were right about their statements made a long time ago calling Billboard "frauds." 6ix9ine ended with statements that Billboard was also "disqualifying" 20 million or more streams that "GOOBA" had accumulated which also hurt its chart position. 
Ariana Grande, Justin Bieber, and their manager Scooter Braun all posted responses to 6ix9ine's claims and focused on their dedicated fanbases who they claim put a lot of money into their combined song. Billboard also chose to respond with an article titled "How Billboard Came to Its Calculations in This Week's Race For the Hot 100 No.1" by going into detail on the chart rules, tabulation process and final ranking determinations all while addressing each of 6ix9ine's various claims.
Read the full report at Billboard. Whether there is any hidden transactions or cover-up done by Billboard and other music companies is still under question. Yet what we do know is that this is another questionable controversy that has now added to the continuing questioning of how credible and ethical the music industry really is.
Lana Del Rey vs Fanbase Backlash
Lana Del Rey took to Instagram to post her feelings and thoughts about the music industry titling the beginning of her posted statement "Question for the culture." In her post Del Rey named Doja Cat, Ariana Grande, Camila Cabello, Cardi B, Kehlani, Nicki Minaj, and Beyoncé saying that they "have had number ones with songs about being sexy, wearing no clothes, fucking, cheating, etc."
She then followed up by asking the culture if she could "please go back to singing about being embodied, feeling beautiful by being in love even if the relationship is not perfect, etc." Del Rey's post incited heavy backlash from followers across social media platforms who interpreted her statement as an attack against the artists named who most were women of color. 
Del Rey responded to several comments on her original post with statements such as "to be clear because I knowwwww you love to twist things. I fucking love these singers and know them. #that is why I mentioned them. I would also like to have some of the same freedom of expression without judgement of hysteria." She also responded to many comments calling her racist with one stating "I don't care anymore but don't ever ever ever ever bro-call me racist because that is bullshit."
Over the following days Del Rey responded in subsequent posts and videos further explaining her original post and how she feels about her role in the music industry. Del Rey says that she is trying to focus on highlighting "the need for fragility in the feminist movement" and women who might be subject to victim-blaming for embracing their sexuality. She ended by adding  that "there does have to be room for that type in what will inevitably become a new wave/3rd wave of feminism that is rapidly approaching. Watch!"
While people are still criticizing and questioning Lana Del Rey's posts, many are hoping that her next album slated to arrive on September 5 will hopefully enter a lighter and less controversial time period for the artist.
We want to hear your thoughts! Tweet us @VALLEYmag!
Related